Party Fireworks | Sirotechnics Fireworks
If you are considering celebrating a special occasion and looking to add fireworks as the finishing touch, look no further, you have found Party Fireworks! Creating fireworks for all kinds of celebrations, Sirotechnics have over 20 years of experience adding that little something extra to your event. Round your event off in style and leave yourself and guests with a lasting memory of an incredible fireworks display. We can personalise any party fireworks with messages and names, see below for an example: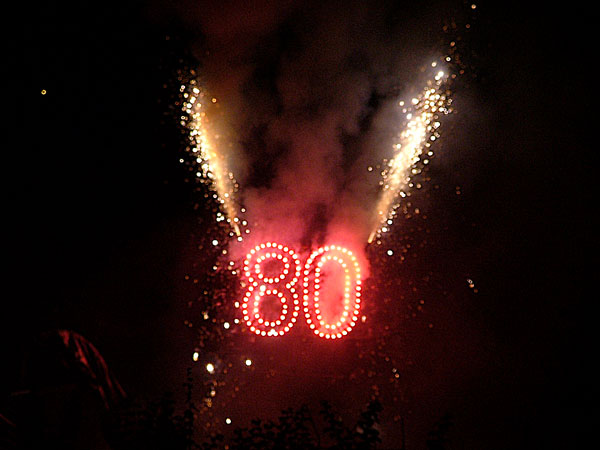 From Birthdays to Bar mitzvah's we can create a fireworks display to match. The image above is of our wonderful Lancework where we can create any message in fire for the special occasion.
We are the UK's first company to be able to project numbers and names in the the sky too. This technology comes from Italy, Austria and Spain combined to make a unique experience and true personalisation. Lettershooting is an addition to any show quoted on request. See below for an example of the name "SIYU" being fired!
We make your ideas come true, starting from as little as £800 for a simple display to a grand pyromuscial in the tens of thousands, we can make any celebration that little more special. Our Pyromusical Fireworks displays start from £1500 where will mix your chosen tracks together into a jaw-dropping 5 minute show. The bigger the scale you want and the more duration, the price increases. Ask us directly for a more detailed quote on your fireworks display. Take a look below at the party fireworks display we did in Scotland for a 65th birthday. With a totally bespoke music accompaniment, Birthday Fireworks do not get much better than this:
If you would like to discuss your requirements further, simply call us on 0121 769 2064 or fill the form in below with as much detail as you possibly can and we will get back to you about your Party Fireworks ASAP!